M&A Advisory
LEADING M&A ADVISORY IN SLOVENIAN SME SEGMENT in 2021
Experience in the Corporate Finance and M&A services related to Slovenian companies from 2003. As of February 2021 we have more than 20 sell mandates in SME segment - absolute winner in that category in Slovenia!
We also acquired 4 buy mandates, plus several non-exclusive mandates of interested investors.
We act also as one-stop-shop for M&A. That includes organisation of Valuation, Legal, Tax and Audit services. More on Valuation of the companies: informative & official www.vrednotenje.eu
SERVICES:
Classical Sell mandate - 100% ownership change
Partnership (growth) mandates - 50/50 or 75/25 ownership
Search for Financial partner of Private Equity partner
All procedures follows the 'RJ Finance Capital Increase' or RJCI.
One stop shop mandates (including organisation of legal, tax and audit services)
Long list of contacts and partnerships in Europe
and several more customized services related to M&A!
INTERNATIONAL M&A NETWORK:
RJ Finance is Slovenian member of international alliance of specialized financial and legal consultancy firms with members firms from Austria, Germany, Italy, The Netherlands, Poland, Spain, United Kingdom, North America, Brazil, Chile, Asia and India.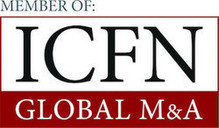 ICFN 1Q 2021 newsletter
Buy/Sell mandates - April 2021
We are proud to present you our list of Sell mandates in Slovenia (as in April 2021), please explore attached document.